Project Lifesaver Proven Successful.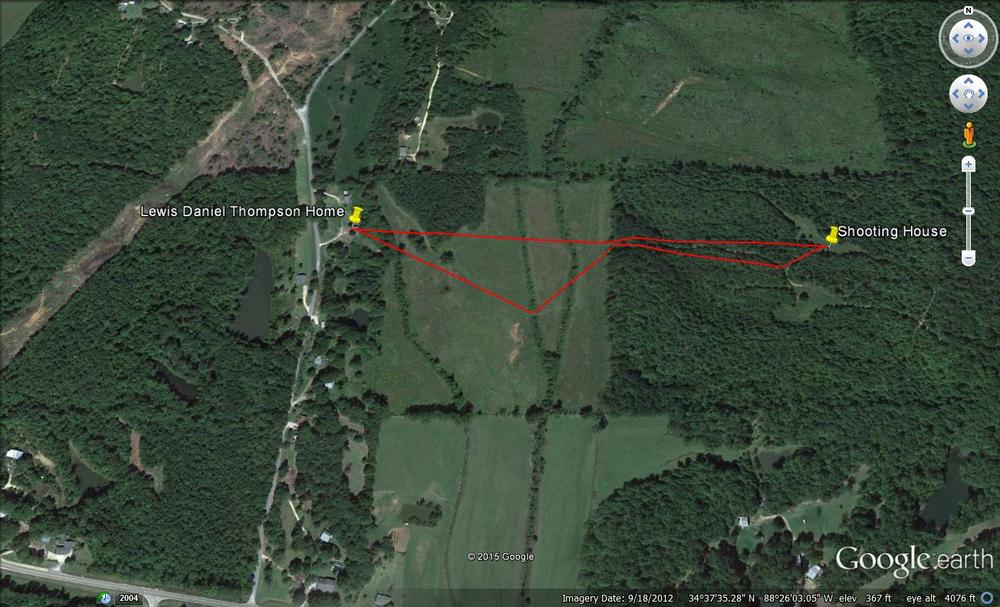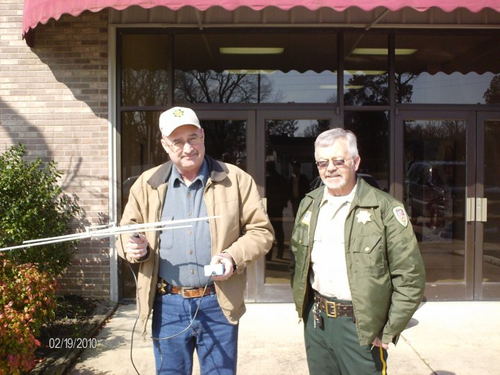 About seven years ago The Prentiss County Sheriff's Office and Jay VanWinkle, the Husband of an Alzheimers Patient raised funds by soliciting local Civic Organizations and individuals to purchase Project Lifesaver Equipment and Training. Project Lifesaver is an Organization based in Virginia, that came about in 1998 after there became a need for some means to track and locate Alzhiemer Patients that tended to wonder away. Others such as those diagnosised as Autistic, Mentally Challenged or Downs Syndrome can also benefit from the program. Once the equipment was purchased, several members of the Sheriff's Office were trained in the use of the tracking devices.
Over the last several years, we have had a number of clients and caregivers participate in the program. We have been very fortunate, not have to activate a search to locate a client until this past Friday night May 08th. 911 received a call from the caregiver of a client that lived on CR 2121 East of Booneville. The client, a 55 year old Mentally Challenged man, wearing the tracking device was an idividual well know to the Sheriff's Department. He had wonder off on at least two prior occasions before becoming a Project Lifesaver Client. The previous searches were day time searches that required the Sheriff's Department, Local Volunteers from Search and Rescue with the assitance of a K9 track dog, searching all day, locating him just before dark each time.
Friday, we had the advantage of the tracking equipment. After arriving on scene, just after 8PM with the receivers we were able to locate the client within 50 minutes. He was in the dark with no light source and was proud to see us when we found him. We picked up his signal as soon as we turned the receivers on. The equipment has a range capable of tracking the transmitter within a 2-5 mile area. "I really appreciate all those involved in the search especially the Deputies that were Project Lifesaver Trained and off duty that came out to assist." and " Volunteers with the Prentiss County Rescue Squad and Blackland VFD/Prentiss County Search and Rescue Sheriff's Posse.". It was a huge relief to the Clients Family when we drove up with him on our ATV.
This was actually the first time since we implemented the Program to have an Actual Active Search using the Tracking Equipment. We recently purchased new replacement transmitters that have an extended range and longer battery life. The most recent purchase was made possible by Donations from Booneville Woodman of the World Chapter and the Booneville Lions Club. The program is made available to Anyone suffering from Alzheimers that are in the Wondering stage as well as those others mentioned above.
Project Lifesaver consists of 1,250 agiences in 46 States. To date there have been 2,477 rescues, making our rescue the 2,478th.