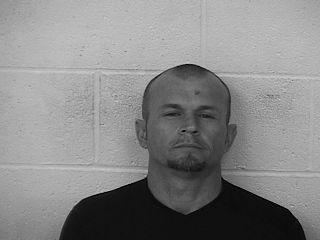 On June 25th, 2017 the Prentiss County Sheriff's Department arrested Sammy Lee Eaton Jr. (38) from County Road 1096 Rienzi, MS.
Eaton had an outstanding felony warrant for Burglary. He is accused of stealing a SKS and $4,000.00 cash from a residence.
Deputies attempted to stop Eaton on Highway 45. Eaton refused to stop. Deputies pursued the vehicle. Eaton finally pulled over and he was placed under arrest by Deputy Dewayne Mink. During the chase Eaton threw a bag of alleged marijuana, which was recovered by Deputy Dennis Peeks.
Sammy Lee Eaton Jr was transported to the Prentiss County Jail and charged with Burglary of an Occupied Dwelling, and Felony Failure to Stop Motor Vehicle. The SKS was recovered. Deputy Jeremy Pace assisted in the investigation.
Judge Richard Tollison set Eaton's Bond at $25,000.00. Investigator Torie Jumper is handling the case.