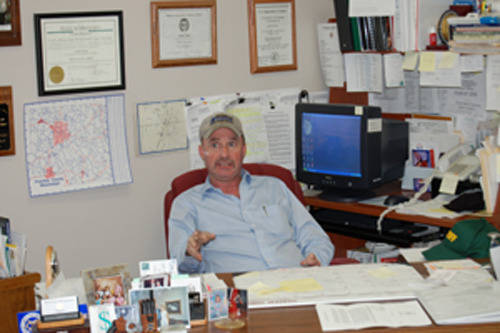 Sheriff Randy Tolar

The Sheriff's Office prides itself in community involvement. Not only do the people of Prentiss County support the efforts of local Youth programs, they help provide for them as well.
Were it not for the businesses, parents, and caring supporters who contribute time, money, and resources we would not be able to provide any of the services currently offered. The people of this county have opened their arms and hearts to the kids around them. They have paid for equipment, supported fund raising events, volunteered expertise to teach kids new skills and activities, and in the process they have proven to surrounding communities just how good things can be.
The officers and volunteers involved in this process work diligently and at length to earn that commitment. We appreciate the contribution jour friends and neighbors make and hope to repay it through the success of our endeavors. An American author, James Baldwyn, once said, "Our children have never been very good at listening to their elders, but they have never failed to imitate them". We hold such thinking dear and believe that the people supporting us appreciate the common sense approach we have taken to close the gap between having problems and needing solutions.
We cordially request that the people of Prentiss County. Give the businesses here, which help meet our needs, the first opportunity for your patronage. Support local charities first and get involved with your local school and civic activities. You might be surprised at the difference you make in your community... and in yourself.
Warmest regards......
Sheriff Randy M. Tolar