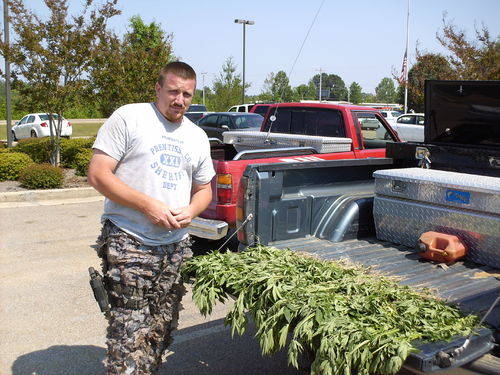 Marijuana Find
Joey Clark
The Prentiss County Sheriff's Office realizes that the most common element of crime in general is the sale and use of illegal narcotics. To effectively combat this problem, in 2000 we were given the opportunity to join North Mississippi Narcotics Unit based out of Tupelo. This gave us the ability to hire a full time narcotics officer, whose salary is paid for through a Grant. The Narcotics Unit multiples our resources by giving us the availablity of every agent that is apart of the unit from every member agency, both city and county, along with providing each agent with equipment, buy money and vehicles that we individually might not be able to provide because of budgetary restraints.
Our membership in this unit and a very aggressive narcotics officers has allowed us to make record numbers of drug arrests and some of the largest seizures of drugs in Prentiss County's history.
Our most recent and largest Drug Bust occurred in July 2011 when Narcotics Investigators executed a Search Warrant at a Shop North of Booneville and Seized 420 lbs of Marijuana and $100's of Thousands of dollars in Cash and other assets.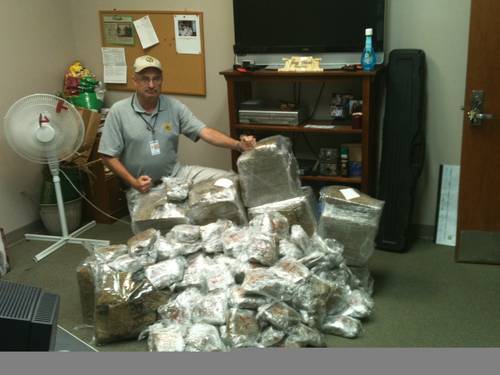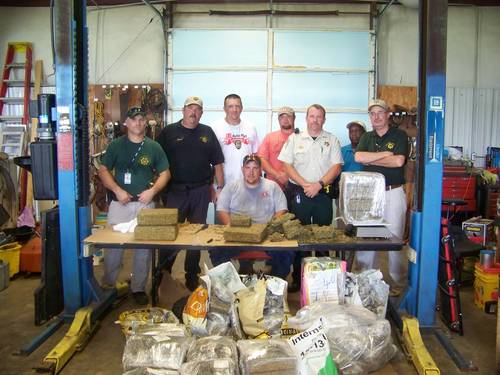 In May 2013 we were able to hire another Narcotics Officers to Double our Drug Fighting efforts. Grady Smith tranistioned from Patrol Deputy to Narcotics Investigator and works alongside Joey Clark who is our senior Narcotics Investigator. They work very closely with local narcotics agents from Booneville (Josh Davis) who help combat illict narcotics in Prentiss County. All agents within the unit is sworn in, in every member jurisdiction and has full authority and power of arrest in each jurisdiction.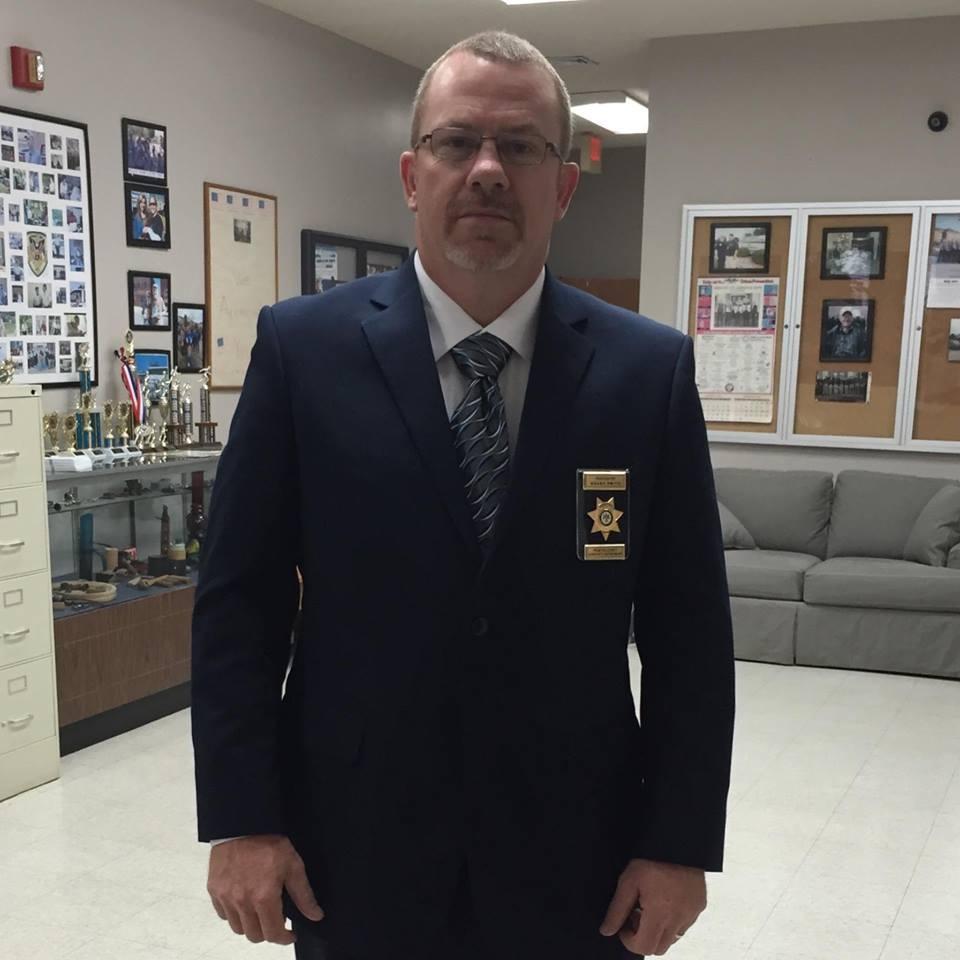 We also work very closely with other neighboring jurisdictions that are not unit members, along with the Mississippi Bureau of Narcotics, Drug Enforcement Administration and other agencies responsible with narcotics investigations.



Meth Lab




Largest Crystal




Meth Seizure


Combined Marijuana
Seizure

Marijuana Patch

Marrijuana found in
Blackland Community

Cairo Marijuana Arrest

Meth Lab June 2011
Additional Information

Narcotics Investigator Joey Clark
Prentiss County Sheriff's Department Narcotics Tipster report
The Prentiss County Sheriff's department is always looking to the community for assistance in different area's,
One of those areas is illegal drug activity. If you know of or have seen what you might consider illegal drugs or drug activity, please take a moment and complete this form
Remember, you do not have to give any personal information. However, when it comes time to prosecute a person if we have your name and other information the more Credible the information is the better the chance of a conviction
Please give as much information as you can, The location (exact address if you know it) The suspects (there names [street names] if known) Their Description (height, weight, hair color, eye color, race, type of clothing worn) The drugs (type of drugs that you believe are being sold) The cars (Tag#, Year, Make, and Model if known) The dates and times (This is very important try to be as accurate as possible. [EXAMPLE: in the morning between 6am to 9am] )