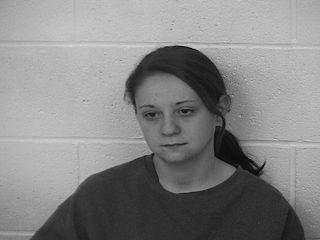 On December 22, 2016 the Tishomingo County Sheriff's Department responded to a residence in Burnsville of a Stolen 2007 Land Rover. The vehicle, a firearm and several christmas presents were inside.
A BOLO was given to the surounding agencies for the 2007 Land Rover.
The Prentiss County Sheriff's Department received a call from a hunter that had viewed a white vehicle off in the woods with a female in the driver's seat asleep.
The vehicle and firearm was confirmed stolen out of Tishomingo County. The female was taken into custody and Tishomingo County transported her and took possession of the Stolen Vehicle and firearm.
The female was Angelina Marie Wiginton, 26 years old, from Iuka Mississippi was charged by the Tishomingo County Sheriff's Department with Grand Larceny.
Angelina Marie Wiginton was also Charged with Receiving/Possession of Stolen Property