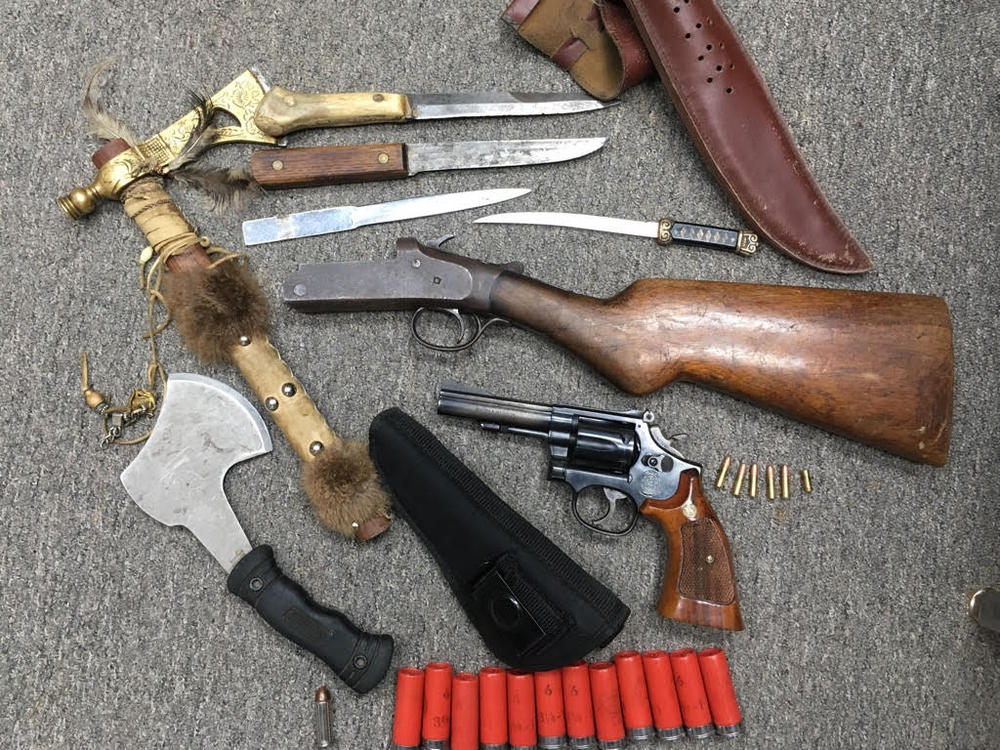 On August 19th, 2017 Prentiss County 911 received a call advising of a suspicious male around the Ingram Baptist Church on County Road 6121.
Deputy DeWayne Mink made contact with the male and ended up placing suspect under arrest for several active misdemeanor warrants with Prentiss County.
Suspect was Raymond Lewis Pannell (53) of Guntown. After confirming with the Circuit Clerks Office it was determined Pannell was a Convicted Felon.
Pannell was charged with Possession of Weapon by Felon. Judge Richard Tollison set his bond at $10,000 on the felony charge. Case will be presented to the next Grand Jury. Investigator Torie Jumper is handling the case.