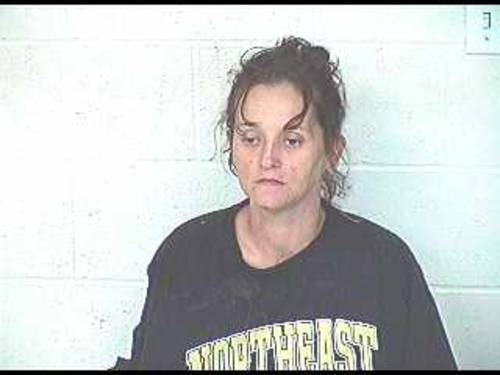 During the early morning hours of Monday July 23 the Prentiss County Sheriff's Office recieved the report of a suspicious vehicle at Silome Methodist Church on County Road 4101. Deputies Jeremy Pace and Dennis Peeks responded and found the vehicle containing property taken from the Church. Additional items identified as being taken from Silome Methodist Church were recovered at another location, where they had been stashed. The suspects fled into the woods behind the Church but were later apprehended by Deputies on the scene. The pair are identified as Husband and Wife, Gregory Odel Robinson, 41 and Mary Gwen Robinson, 41 of 1162 HWY 364 Tishomingo. Investigation of this Burglary revealed that the pair have been responsible for other burglaries dating as far back as December of last year. Some of the items taken from Silome Methodist Church were recovered from the Suspects Vehicle. A search warrant was executed at their residence and other items were recovered that led us to believe they were responsible for burglaries in both Prentiss and Tishomingo Counties. The other Burglaries were; New Lebannon Baptist Church, a vehicle burglary that occurred in Tishomingo County and another Church Burglary. The Burglary of Forked Oak Church has also be attributed to the Duo, which occurred back in December of 2011.
The Pair are charged with two counts of Burglary of a Building
(Church) and Possession of Burglary Tools. Their bonds have been set at $20,000 each. I credit the observant people in the community for reporting the suspicious activity and the quick response of the two Deputies with bringing this case to a conclusion. The Investigating Officers also did an outstanding job in their followup of the initial report.